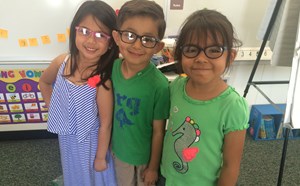 New this year, GGUSD has expanded its transitional kindergarten program to serve more 4-year-olds than ever before. If your child was born between September 2, 2016 through September 1, 2017, please register your child for our free full day kinder…
Principal's Message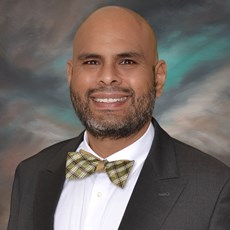 Welcome to the 2022-2023 school year!
 I am thrilled to join the Gilbert community and excited to get started.  I have been an educator for 20 years and have been an administrator with the Garden Grove Unified School District for the last 12 years.  
This year we will continue to focus on our District's Strategic Plan and maintain rigorous and state standards based academic program.   I am fortunate to join quality teachers that use research-based strategies to develop students' critical thinking skills, including the meaningful use of technology in instruction,  learning how to collaborate, and helping students develop scholarly habits and motivation.
Gilbert will continue to support the social-emotional well-being of our students and families. Additional resources have been allocated to support students' social-emotional needs.
I feel honored and privileged to serve the Gilbert community. I believe an open communication is very important and know that together we will ensure a positive and productive learning environment for our students. I am excited to help support the students, parents, teachers, and community and I look forward to meeting and working with each of you.
Mr. Martinez, Principal
Our School
At Gilbert we are committed to educate our almost 500 students. Our teachers and staff are ready to work hard to provide Gilbert scholars with knowledge and 21st century skills!
We are proud to share that Gilbert has been chosen as one of the schools to receive the California Honor Roll Recognition Award for the 2014, 2016, and 17-18 school years. Our students' efforts, commitment to learn, and academic improvement earned us this award.
Gilbert is a Positive Behavioral Intervention Support school (PBIS). Good behavior and character strengths are emphasized in student and staff interactions. Everyone is encouraged to be a respectful, safe and responsible student. At Gilbert, we also distribute awards to students for their achievements. We give out weekly and monthly prizes to students from each classroom for demonstrating character strengths for being Gilbert Great! We also give trimester awards to recognize students for demonstrating a growth mindset and for their academic efforts.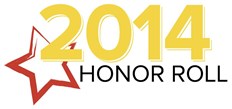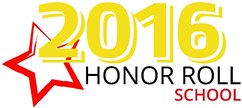 We have two leadership groups on campus that we are happy to announce:
PAL (Peer Assistance Leadership) is a group which gives fifth and sixth graders the opportunity to participate in community service. Through volunteering and extracurricular activities, PAL students learn the importance of self-direction and independence. They also act as leaders and mentors for other students. 
Student Council hosts school spirit events and brings students together through school events throughout the school year. These students elected members are given the chance to utilize their public speaking skill.  
Our afterschool programs throughout the year include academic intervention and extracurricular activities! These programs are as follows:
Intervention for kindergarten gathers up those who need assistance with foundational skills, reading, and basic math concepts. Teachers and students review material and work together to ensure that students are working towards meeting academic standards.
•       Kids Run the OC is a fitness program available for upper grade level students in the Spring. The Kids Run The OC (KROC) Training Program was designed to help pre-adolescent kids become more physically fit, promote an active and healthy lifestyle and combat the onset of childhood obesity. . . while having fun! 
Our Boys & Girls Club is available for 2nd to 6th grade scholars. Students engage in various activities and receive homework help. This is a wonderful way for scholars to get involved in school, setting them up for a future of success!
Gilbert's PTA meets once a month to plan for the exciting events that bring fun and academic based events to our campus. Parents are in charge of book fairs, supporting the Lunar New Year festivities and the Annual Spring Carnival. Our PTA has a history of strong support for students and teachers through fundraisers, appreciation events and providing classroom materials to name a few. They also fund assemblies such as Imagination Machine, an academic presentation that motivates students to write, and Accelerated Reader (A.R.)a program to encourage students to read and provide incentives for reaching their goal.
Please join us as we plan our events for the year! We will have our Disability Awareness Event in March with the support of our PTA and the Special Olympics Foundation.  The event's theme is: "See the Able, not the Label!"
We would like to thank the Kaiser Permanente Performance Theatre Group which held an assembly of focusing on literacy for our K-2 students. In addition to a great performance and message about the importance of reading, and parents were given books to enjoy together at home.
Teachers, parents, and students working together can help every Gilbert student succeed!