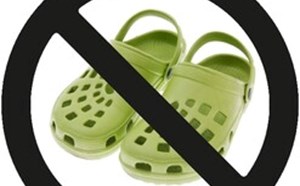 Attention all families, this is a reminder that students must wear safe and appropriate shoes to school. Unfortunately students can not wear flip-fops, sandals or crocs style shoes on campus, as these can be unsafe and a trip hazard. Thank you for se…
Principal's Message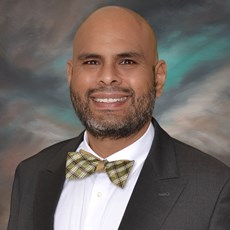 Welcome to the 2023-2024 school year!

I am thrilled to join the Gilbert community and excited to get started. I have been an educator for over 20 years and have been an administrator with the Garden Grove Unified School District for the last 13 years.
This year we will continue to focus on our District's Strategic Plan and maintain a rigorous and state standards based academic program. I am fortunate to lead quality teachers that use research-based strategies to develop students' critical thinking skills, including the meaningful use of technology in instruction, learning how to collaborate, and helping students develop scholarly habits and motivation.
Gilbert will continue to support the social-emotional well-being of our students and families. Additional resources have been allocated to support students' social-emotional needs.
I feel honored and privileged to serve the Gilbert community. I believe an open communication is very important and know that together, we will ensure a positive and productive learning environment for our students. I am excited to help support the students, parents, teachers, and community, and I look forward to meeting and working with each of you.

Mr. Martinez, Principal
Our School
At Gilbert we are committed to educate our nearly 500 amazing students. Our teachers and staff are ready to work hard to provide Gilbert scholars with knowledge and 21st century skills!  We are proud to share that Gilbert has been chosen from U.S. News and World Report as a Best Elementary Schools Public 2022.  Our students' efforts, commitment to learn, and academic improvement earned us this award.
Gilbert is a Positive Behavioral Intervention Support school (PBIS). Good behavior and character strengths are emphasized in student and staff interactions. Everyone is encouraged to be a respectful, safe and responsible student. At Gilbert, we also distribute awards to students for their achievements to recognize students for demonstrating a growth mindset and for their academic efforts. Gilbert Elementary School was recognized for successful PBIS implementation at the SILVER level.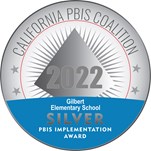 Student Council hosts school spirit events and brings students together through school events throughout the school year. These students elected members are given the chance to utilize their public speaking skill.  
We will be offering afterschool programs throughout the year that include academic intervention and extracurricular activities! 
Kids Run the OC is a fitness program available for upper grade level students in the Spring. The Kids Run The OC (KROC) Training Program was designed to help pre-adolescent kids become more physically fit, promote an active and healthy lifestyle and combat the onset of childhood obesity. . . while having fun! 
Our Boys & Girls Club is available for Kindergarten to 6th grade scholars. Students engage in various activities and receive homework help. This is a wonderful way for scholars to get involved in school, setting them up for a future of success!  Applications are available on the Gilbert website and in the office.
Please join us for special events throughout the year! We will have our Disability Awareness Event in March and the Special Olympics Foundation. Teachers, parents, and students working together can help every Gilbert student succeed!